City.w successfully held 'Global furniture partners summit' party in 5th floor, Kerry Dome of Shanghai Kerry hotel on Sep.11, 2014. All the City.w buyers attended this wonderful party.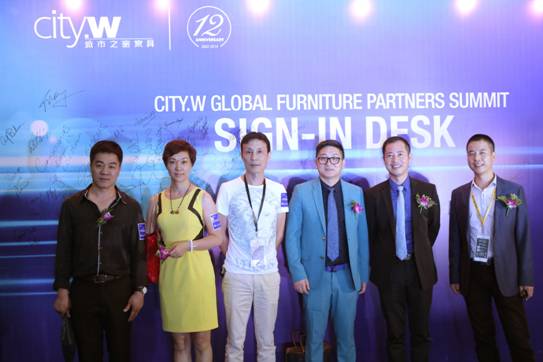 The president of City.w group, Mr.Wang Dong Sheng gave speech first. Mr.Wang illustrated the glorious achievement City.w has attained in the past 12 years, and pointed out the development target and direction in future, more important, to express sincere thanks to all dealers.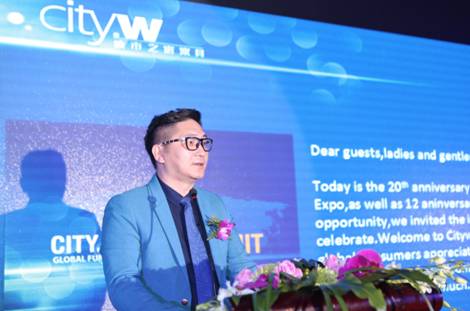 The Vice general manager of Shanghai UBM Sinoexpo International Exhibition Co.Ltd., Ms.Zhong Pei Hong presented in the party, she highly praised the achievements City.w had won in the past, and expressed whole-heartedly appreciation to mutual cooperation between City.W and UBM Sinoexpo.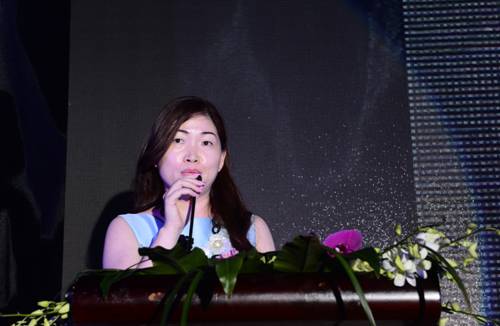 Mr.Abdulaah, the President of Almutlaq group, was invited to give speech. He spoke highly of the cooperation with City.w, express affirmatively the confirmation on City.w's design, brand concept and excellent workmanship. Meanwhile completely confident to mutual business development in future.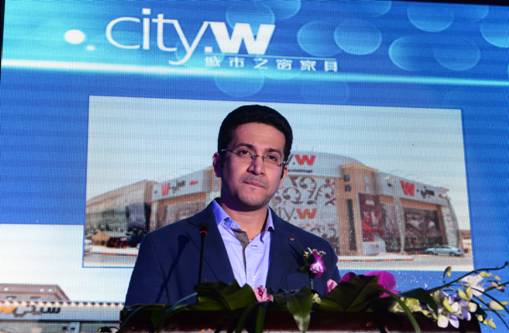 After the speeches, City.w issued partners the '12 anniversary-sincere cooperation award'.
City.w management team with all honored guests together opened the 12 anniversary party ceremony.
All the guests participated the thanksgiving dinner party.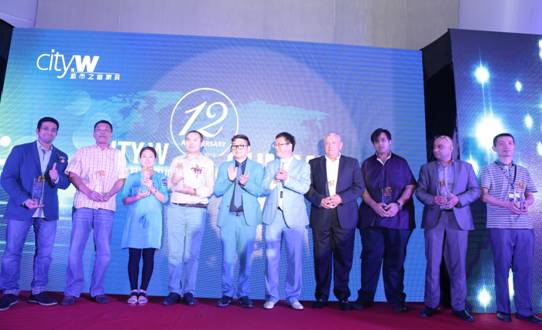 The light spot of this party was the procedure to bless all guests by Chinese characteristic fortune god who was made up by overseas salesman. Besides, a customized 'City.w 12 anniversary' commemorative coin gift was sent to all guests, a kind wish of everything and good fortune.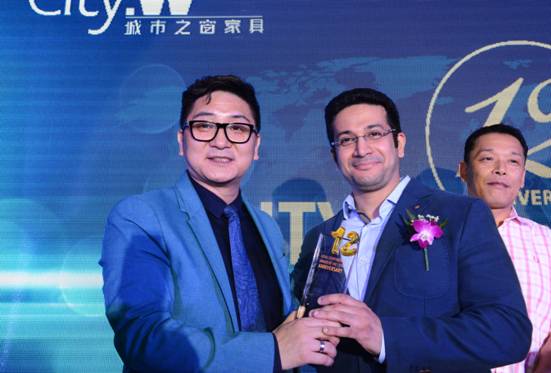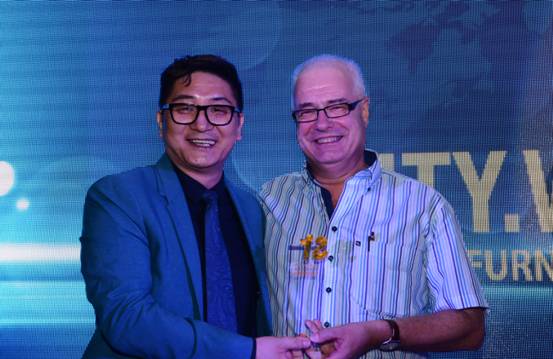 There're about 200 overseas partners being presented in this party. City.w was highly approved and widely accepted by global buyers.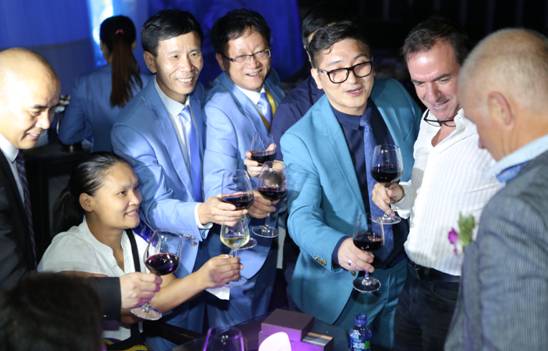 In favor of the world class purchasing platform of Shanghai international furniture fair, and the good time of City.w 12 anniversary, City.w's overseas market development is moving to a higher peak. City.w group whole-heartedly appreciated all partner's cooperation.